Holiday cookie exchange anyone? This is my favorite time of year. I think what I like most about this time of year are all the fun colors and elements. I feel like the possibilities are endless, especially for invitation design.
My long time client came to me and told me she was doing her annual holiday cookie exchange. Furthermore, she needed an invite. This time it was going to be cookie theme. I started to look at what was out there and there was so many options. I wanted the lettering to look like cookies. However, I had seen another invite with a mason jar and cookies, so I worked both ideas. Just like all of my designs, I usually do a few versions and settle on the final with my client. So that's what I did!
The first version we came up with included a mason jar, cookies and playful text. In addition, it has subtly included the rick rack details that you normally see on a ginger bread man, included as the background for the invitation. While we both really liked these, she wanted more reds and to focus more on the "cookie" aspect. So onto the next design.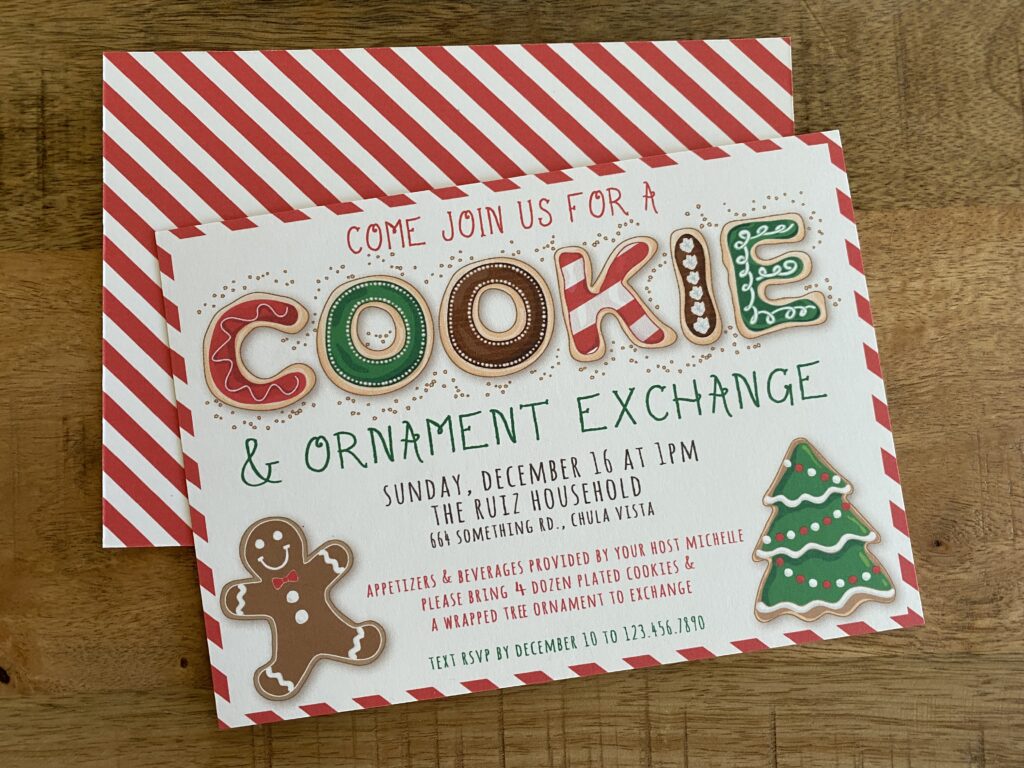 When I showed my client the final products, she loved them. She loved the playful design, red and white stripes and the cookie text. Thee have become one of my favorite holiday designs. They are available every year around the holidays for purchase in my Etsy shop, Direction Designs Co.
Want to write down your favorite recipes this holiday season for someone special? Or give a joyous gift with a fun tag? Now you can! Just download the recipe cards and gift tags below and get gifting! Please share when you do, we love a yummy recipe!